Letter to Patients
Implementation of the British Medical Association's Safe Working Guidance
We are writing to let you know that Park Surgery has implemented the BMA's Safe Working Guidance over the last few months. This will mean the number of patient contacts each General Practitioner will complete over a working day will be capped at 25.
The practice will also be introducing an average 15-minute appointment schedule, based on each individual patients' clinical needs. These changes are designed to create a safer environment for you, our patients, who are our priority, and also for all our clinical teams.
Recent surveys have shown GPs across the nation are facing an unmanageable workload, which at times is affecting their ability to provide safe care. General Practitioners are also retiring early, reducing their NHS commitments, or deciding to leave the profession. This is an unsustainable situation which must be addressed, and the BMA's Safe Working Guidance is designed to help both you, as a patient, to receive better care, and your GP to provide it.
You will also continue to receive care from other clinical colleagues working at the practice. You may also be asked, depending on your medical symptoms, to contact NHS 111 or attend other local NHS services.
Kind regards,
David Holwell
Senior Partner
i-Rock Young Persons Hub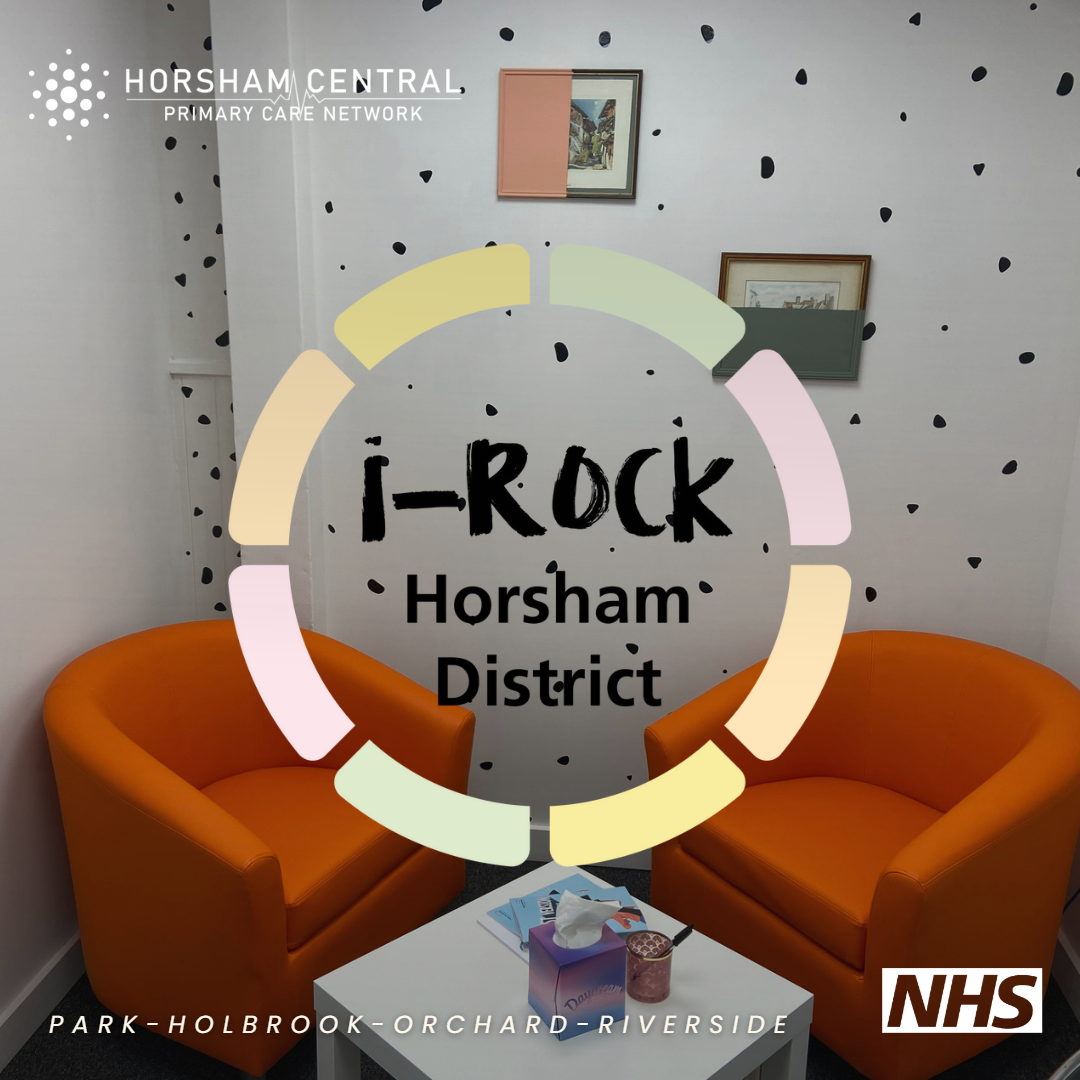 i-Rock Horsham District is a brand-new support and advice hub for young people aged 14 - 25 in West Sussex. At i-Rock, partnership agencies work collaboratively to offer various support services to help with mental health, relationships, money and benefits, family problems, bullying, housing, education and employment. Young people can access the service by dropping in, booking an appointment or through our virtual platform. At i-Rock, we work with you to ensure you succeed and thrive.
Our Clinical Director, Dr Samir Khan, said: "We are extremely proud to be partnered with the team at i-Rock who demonstrate incredible drive and passion towards supporting their target population. We are privileged to be part of this journey towards creating an essential service in Horsham."
CLICK HERE to find out more
Dementia Support Sessions
Have you or someone you care for been diagnosed with dementia within the last three years? Are you and the person you care for looking
for information on what to do next?
We are running Dementia Support Sessions - a six session course with speakers from different organisation's to ensure you have the information
and support needed throughout your diagnosis to help you feel more confident and in control of your dementia journey.
Sessions will run on the following Fridays:TBC 2pm until 4pm at:
Park Barn, North St, Horsham, RH12 1RJ.
These sessions are for people with dementia and their carers. To sign up please contact Rosie Whittaker on 07541 624 186.
Cost of Living Support Services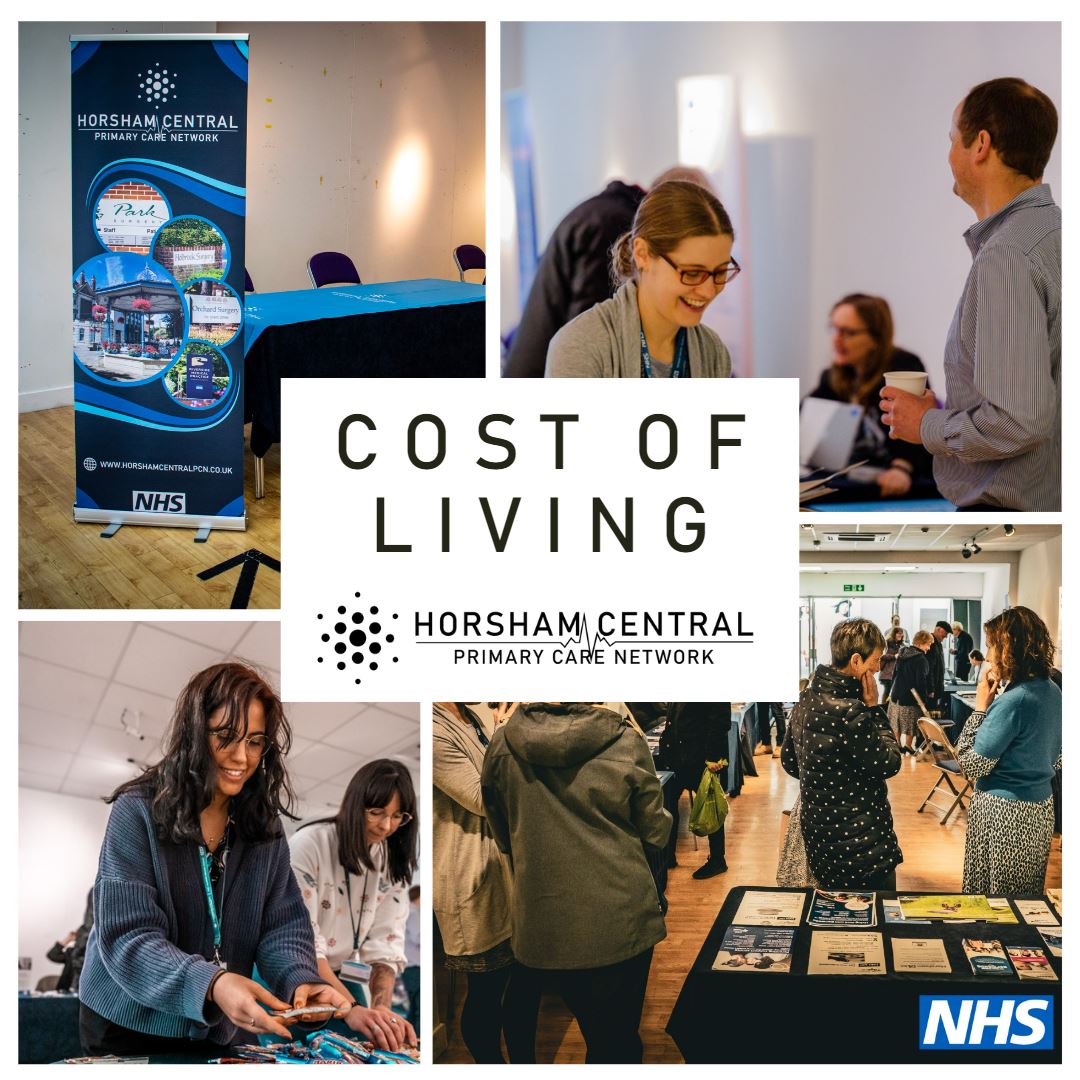 Cost of Living Event
Last week our fantastic team of Social Prescribers organised a cost of living event at the swan walk shopping centre in Horsham. We were joined by Horsham Wellbeing, Citizens Advice Bureau, Age UK, Horsham Fridge, Neighborhood Wardens, Horsham District Council and more to provide tailored support and advice to anyone in our community who is feeling the pressures of the rise in the cost of living.

These joint-agency relationships are crucial for us to provide the best support possible for our community, and we are proud to be a part of it.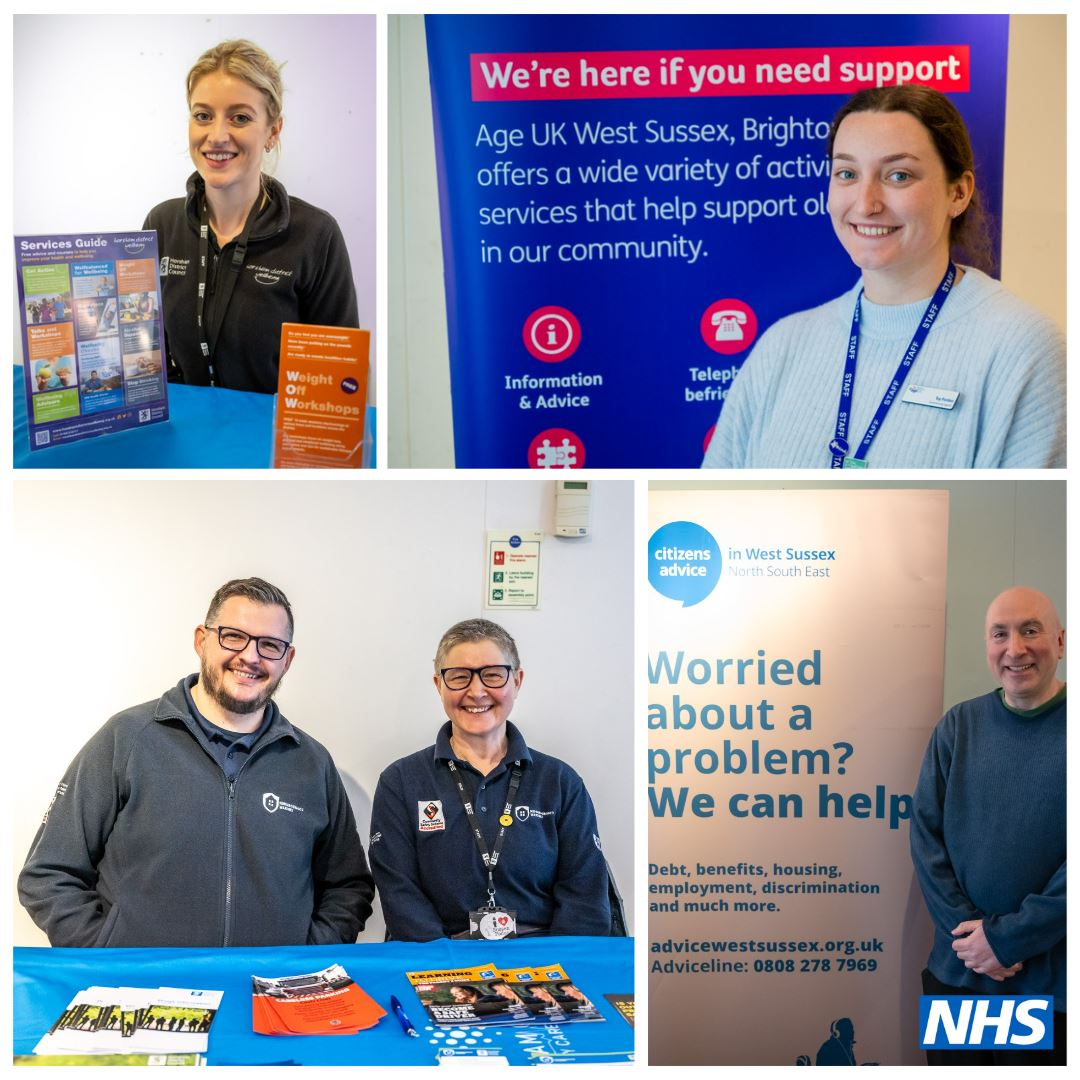 NHS population screening: information for trans and non-binary people
Coffee Morning - March 23